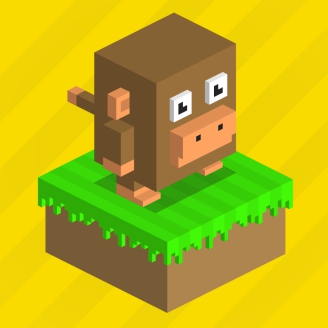 Monkey Rope
Feel the thrill and swing through the jungle on vines in an amazing pixel adventure.
Test your skill, patience and determination to unlock the most incredible worlds, from Haunted Jungle to Pirate's Curse!
Collect coins, open up mystery boxes and unleash crazy characters, like "Cheesy", our smelly gruyere-made friend.
Monkey Rope now is Available on the App Store and Google Play .